General Practice & Preventative Care in Graceville
Welcome to Graceville Medical (formerly Fiveways Medical)
This practice, formerly known as Fiveways Medical Centre Graceville, continues a tradition of medical service to the community extending back almost 100 years. We are able to provide the latest in general medical care, by our well trained male and female doctors both younger and more mature,who have particular areas of interest and expertise. We will do our very best to provide professional medical advice and treatment, in a warm and caring, yet respectful manner to you, your partners,family and loved ones.
We are an AGPAL accredited practice, and we teach medical students, and doctors in the advanced year of training for their GP Fellowship.
Our practice has 10 consulting rooms, a 3 bed emergency room, dedicated elective procedure room, and expansive waiting areas, including a separate (and sound-proof) child's play room.
You can find us on Level 1 in the Graceville Quarter, with direct elevator access from underground parking. Pedestrian and parking access are both on Long Street.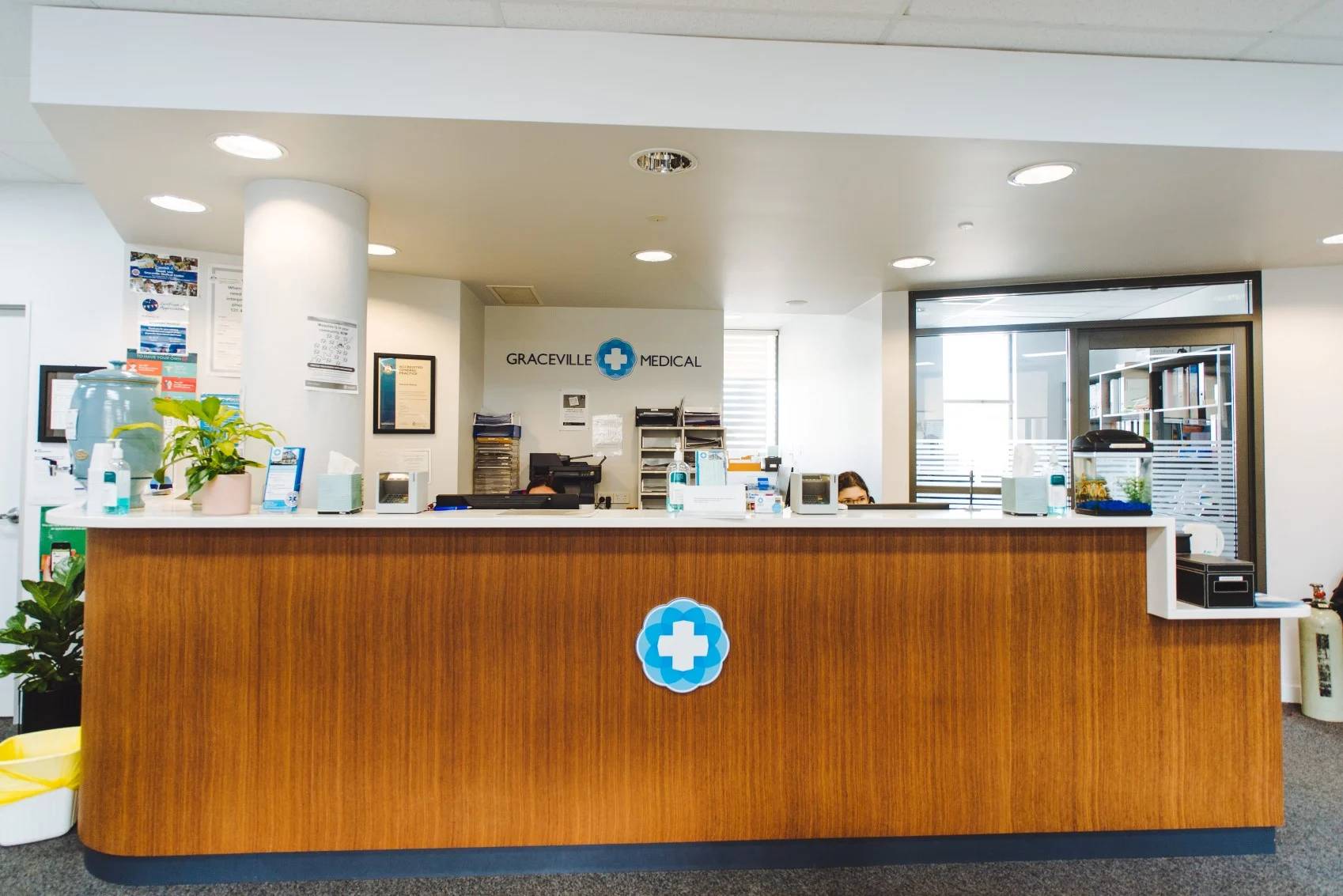 Customer feedback 
We love your feedback. This enables us to improve the service we provide and give accolade where accolade is due.
Please e-mail your feedback to admin@gracevillemedical.com.au or write directly to the practice manager. You can also contact the The Health Care Commission Ph: 1800 043159
Telephone
Your doctor will try to speak to if you ring for advice, if they are not available they will return your call as soon as possible.
Results follow up:  Your doctor will advise at the time of consultation if you need to attend the surgery or if the results will be available over the phone.